MÁDARA
Our campaign with French UGC creators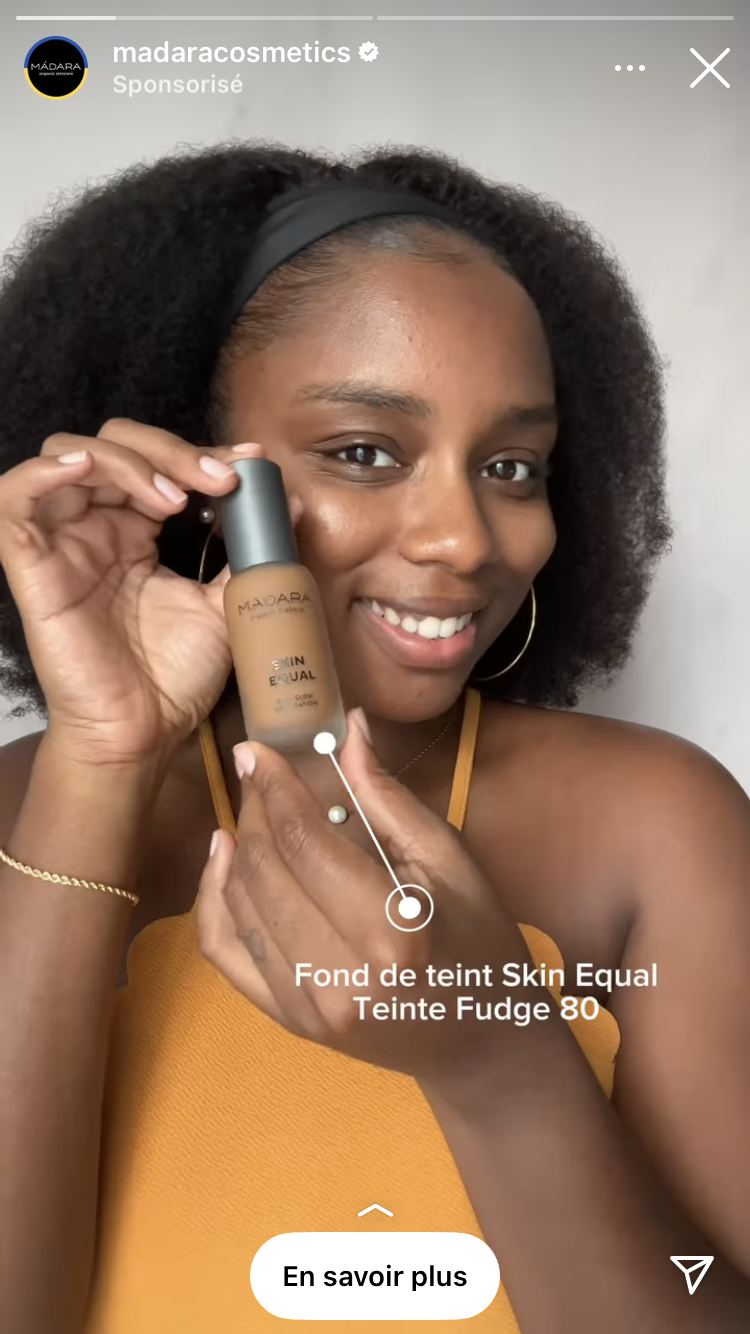 The challenge

MÁDARA, a natural cosmetics brand from Latvia, already uses UGC content creators on their territory. With a growing market in France, how can the brand take advantage of the boom in UGC creators in France?
The pitch

To team up with French UGC content creators capable of producing beautiful, authentic white-label content highlighting the brand's new products, with the objective of running an ads campaign to recruit new French consumers.
The concept

We selected french UGC content creators and briefed them according to the campaign that best suited them. The brief was precise in terms of the products to be promoted, but less so in terms of the final production of the video. The aim? To give the UGC creators enough freedom to let their DNA shine through in the content, so that the result was as authentic as possible!
Our results

A total of 12 photo and video contents produced 100% under white label, to be published on the brand's social networks as well as on the networks and websites of partner retailers, for ads, with French and international targeting.