ENO by Codexial
ENO by CODEXIAL, the journey of a highly specialized dermo-cosmetic brand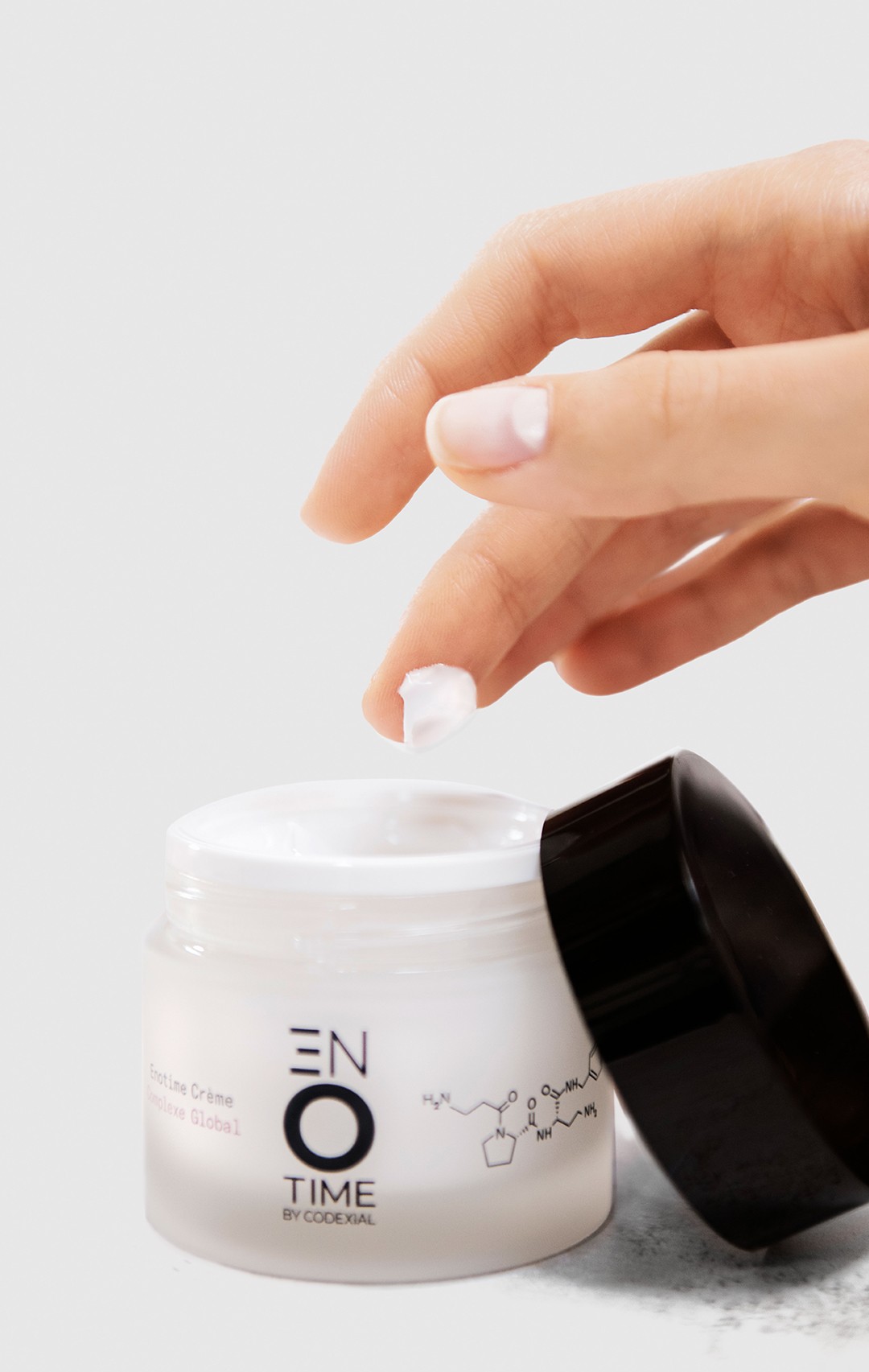 The challenge

ENO by Codexial draws its origins and expertise from the leading pharmaceutical excipients laboratory Codexial. A BtoC communication initiated in 2021 did not have the expected results. The ENO by Codexial brand was born from a scientific approach before being thought of from a marketing point of view (marketing happens when the product is born). This approach is inherent to the company's culture, which is very focused on BtoB, scientific and agile expertise. A consultation of agencies revealed the need to review the brand platform; Matahari agency was chosen to carry it out.
The pitch

The creation of a dedicated team (marketing and Artistic Direction) to establish the diagnosis, conduct the interviews, orchestrate the deliverables and write the Brand Book (the fundamentals of the brand and the communication universe). In a saturated context, how to make ENO emerge, convince and reassure?
The concept

3 axes of differentiation (concept, Artistic Direction , range segmentation) are proposed with the same common thread: the skin is a living organ, how to bring it a regulating and repairing action, with short, exclusive formulas, with immediate results.
The result

A new signature: "Closer to the skin"; an active and individualized dermo-cosmetic approach illustrated by care programs and service-oriented content; the visual identity has been reworked and a new website has been launched.